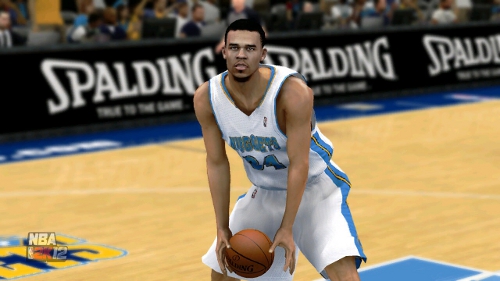 The NBA trade deadline always provides an opportunity for teams in contention to bolster up for the coming playoffs while those out of it can position themselves better for the future. Dwight Howard waiving his opportunity to opt-out of his contract meant the biggest attraction was off the market however a number of trades went down in the final minutes.
The Lakers and Blazers were especially active and a big three team deal involving the Nuggets, Wizards, and Clippers was pulled off. The highest rated player in NBA 2K12 moved today is Gerald Wallace now of the New Jersey Nets.
Current NBA 2K12 rating in parenthesis
Wizards receive: Nene (77), Brian Cook (60), unspecified draft pick
Nuggets receive: JaVale McGee (70), Ronnie Turiaf (62)
Clippers receive: Nick Young (73)
Nets receive: Gerald Wallace (83)
Blazers receive: Mehmet Okur (68), Shawne Williams (61), protected 1st rounder
Lakers receive: Jordan Hill (66)
Rockets receive: Derek Fisher (67), protected 1st rounder from Dallas
Lakers receive: Ramon Sessions (72), Christian Eyenga (60)
Cavs receive: Luke Walton (63), Jason Kapono (53)
Spurs receive: Stephen Jackson (78)
Warriors receive: Richard Jefferson (72)
Rockets receive: Marcus Camby (71)
Blazers receive: Jonny Flynn (70), Hasheem Thabeet (51), 2nd rounder
Pacers receive: Leandro Barbosa (71), Anthony Carter (53)
Raptors receive: 2nd round pick
Grizzlies receive: Future considerations
76ers receive: Sam Young (68)
Earlier this week Monta Ellis (83), Ekpe Udoh (64), and Kwame Brown (59) were shipped to Milwaukee in exchange for Andrew Bogut (78) as well as Stephen Jackson (78) who was just dealt away. No word on when the next NBA 2K12 roster update will take place but given the magnitude of a passing trade deadline the assumption would be within the next few days.