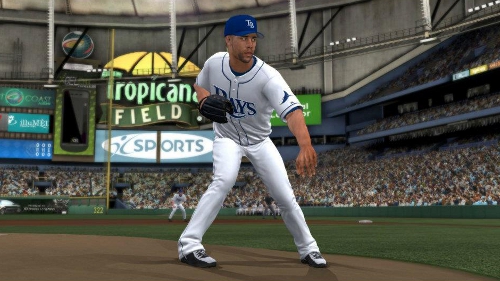 With MLB 2K10 and 2K11 the $1 million Perfect Game Contest ended just about as soon as they got underway. Despite promotion that continued for months both contests were won on the first day. That wont be happening with MLB 2K12. The contest, which opened up this morning, runs through the end of the month and will award those who pitch the eight "best" Perfect Games over the period with a trip to compete in a live single-elimination tournament for the grand prize.
What makes one Perfect Game better than another? Essentially it boils down to difficulty and style. More credit is given for pitching against strong offensive lineups and/or using lower rated starting pitchers. It might be enough to make the leaderboard by taking down the Astros with an ace but that spot on the board could be lost to someone who did the same against the Rangers with a number four starter. Beyond just that the algorithm will take into account "how perfect" the performance was by tracking efficiency and stats like strikeouts.
All attempts must be made through the specific "Contest mode" in MLB 2K12 which restricts any changes to settings. All the rules – make sure to read them thoroughly since they include things such as not being allowed to pause the game, adjust the batting lineup, or hold a mound visit – as well as the leaderboard can be found here.