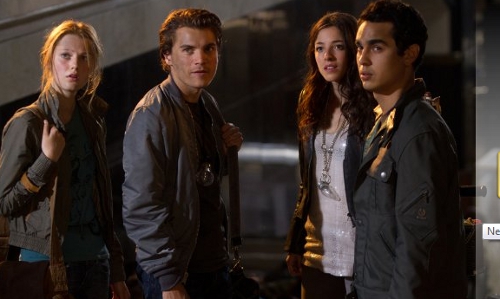 The bleakest weak of DVD/Blu-ray releases in recent memory arrives with only two films of note with neither of which have been particularly well received. Meryl Streep did however win an Academy Award for Best Actress for her role in The Iron Lady.
•The Iron Lady (Buy at Amazon: DVD or Blu-ray/DVD Combo)
The Iron Lady is a surprising and intimate portrait of Margaret Thatcher (Meryl Streep), the first and only female Prime Minister of The United Kingdom. One of the 20th century's most famous and influential women, Thatcher came from nowhere to smash through barriers of gender and class to be heard in a male dominated world.
•The Darkest Hour (Buy at Amazon: DVD or Blu-ray)
The Darkest Hour is the story of five young people who find themselves stranded in Moscow, fighting to survive in the wake of a devastating alien attack. The 3D thriller highlights the classic beauty of Moscow alongside mind-blowing special effects.
•One Tree Hill: Season 9 (Buy at Amazon: DVD)
The ninth and final season of the originally WB then CW series One Tree Hill.