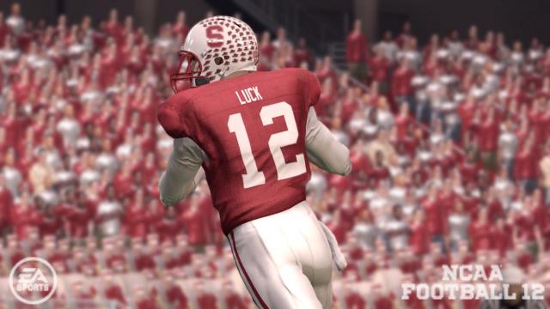 This final NFL Mock Draft remains primarily based on team need and their draft tendencies while taking into account current player perceptions and some personal evaluations. The mock expands to two rounds in advance of the NFL Draft which begins on Thursday!
•#1 – Indianapolis Colts – Andrew Luck, QB, Stanford
It's a no-brainer here as Peyton Manning was let go because the Colts knew Luck was coming in. He'll step in and be the starter from day one.
•#2 – Washington Redskins – Robert Griffin III, QB, Baylor
The Redskins traded up to get RG3 – giving up their 2nd round pick, 2013 1st rounder, and 2014 1st rounder to move up the 4 spots. He fits the offense perfectly as he's mobile, has a strong arm, and is quite accurate.
•#3 – Minnesota Vikings – Matt Kalil, OT, USC
There probably won't be a surprise with the Vikings who desperately need a left tackle and Kalil could have been #1 worthy any year in which two remarkable QB talents weren't at the top. Corner (Morris Claiborne) and receiver are other areas of need but those positions rarely get drafted this high and especially don't get taken over cornerstone tackles.
•#4 – Cleveland Browns – Trent Richardson, RB, Alabama
The first compelling decision of the draft comes here with the Browns. They need playmakers on offense but can't be ruled out from taking Morris Claiborne either and bolstering the secondary. The two big options on offense are Justin Blackmon and Trent Richardson. Though running backs rarely go this high the Browns will have trouble passing on Richardson.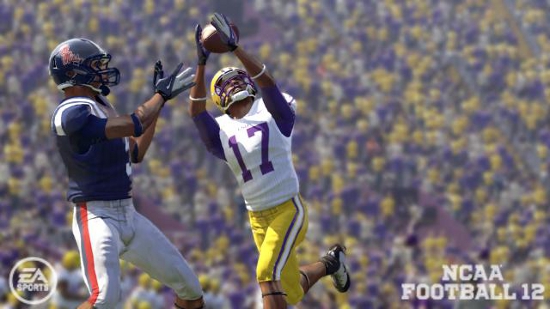 •#5 – Tampa Bay Buccaneers – Morris Claiborne, CB, LSU
Tampa would love to get Trent Richardson here. LeGarrette Blount is not the long term solution as he especially struggles in pass protection and offers nothing as a receiver. With him gone though Morris Claiborne is the easy pick to make.
•#6 – St. Louis Rams – Justin Blackmon, WR, Oklahoma State
The Rams are probably hoping that Justin Blackmon falls to them here but they could also surprise and take Fletcher Cox, the defensive tackle who has become a hot property in the lead up to the draft. The need to provide Sam Bradford with a weapon would seemingly swing the odds in Blackmon's favor.
•#7 – Jacksonville Jaguars – Michael Floyd, WR, Notre Dame
To many this would be a reach but the Jags have desperately need a prototypical #1 receiver for too long and Floyd could be that guy. If not, addressing the pass rush or going with a corner would make sense. The team hasn't shied away from taking their guy regardless of what the experts have suggested they should do and putting up some offensive numbers may be deemed most necessary in drawing fans.
•#8 – Miami Dolphins – Ryan Tannehill, QB, Texas A&M
The Dolphins had a disastrous offseason where they found themselves unable to secure any of the three QBs they pursued (Peyton Manning, Matt Flynn, Alex Smith). Though Matt Moore is competent no one thinks of him as the QB of the future. Tannehill however could come in, probably best to sit for a season or two, and develop along with his former college head coach Mike Sherman who is now the offensive coordinator in Miami. Wide receiver or defensive end would be other considerations.
•#9 – Carolina Panthers – Fletcher Cox, DT, Mississippi State
The Panthers desperately need help stuffing the run and Cox is the premiere player to do just that while also adding some pass rush from the interior. There are a number of teams that would love to get him but they'll probably have to trade in front of the Panthers to take him.
•#10 – Buffalo Bills – Riley Reiff, OT, Iowa
Having addressed the issue of pass rush by signing Mario Williams and Mark Anderson the Bills can look to other needs. Losing Demetress Bell opened up a hole on the o-line so taking Riley Reiff would make a lot of sense. If not they could look at receiver or corner upgrades.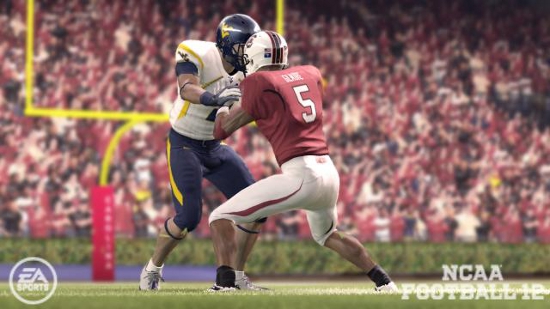 •#11 – Kansas City Chiefs – Stephon Gilmore, CB, South Carolina
This could be a prime spot for a team to trade up and secure Mark Barron. The Chiefs biggest need is at nose tackle and it might be a reach to take Dontari Poe here. With Peyton Manning joining Philip Rivers in the division adding another corner couldn't hurt. It would not be a surprise to see Gilmore go this high in fact he could land in the top 10.
•#12 – Seattle Seahawks – Melvin Ingram, DE, South Carolina
Pass rush is a priority for the team and that means Quinton Coples will get a look as the top pure defensive end but his inconsistency and effort is a concern. Courtney Upshaw, though seen as unconventional, would be well utilized by Pete Carroll in the defensive scheme but Melvin Ingram might be a more natural fit. Wouldn't be surprising to see either one go off the board here.
•#13 – Arizona Cardinals – Luke Kuechly, ILB, Boston College
The Cardinals have an obvious need at offensive tackle and could also look to find a receiver to pair with Larry Fitzgerald. Even with ILB being devalued as of late Kuechly could be considered the best player available and be plugged in right away to improve a defense that is already fairly strong on the line and in the defensive backfield.
•#14 – Dallas Cowboys – Mark Barron, S, Alabama
Best case scenario would have Barron still on the board when the Cowboys were to make their selection. That may not happen, and if not the team would likely look at the offensive line or to bolster the secondary at corner.
•#15 – Philadelphia Eagles – Michael Brockers, DT, LSU
Though they had a terribly disappointing season the Eagles still have talent all over the field and have made some additions like DeMeco Ryans to fill holes. Jason Peters rupturing his achilles was damaging but they have a stopgap in Demetress Bell. The team tends to draft early in the trenches which could mean the talented Brockers, who may need some time to develop however before being counted on, gets the call.
•#16 – New York Jets – Courtney Upshaw, DE/OLB, Alabama
Bringing in Tim Tebow doesn't solve any of the Jets woes on offense. They need a #2 receiver here probably more than anything else. Kendall Wright though wouldn't seem to be the right fit across from Santonio Holmes and any other would be a reach here. That leaves them with right tackle and a pass rusher as other immediate needs to address.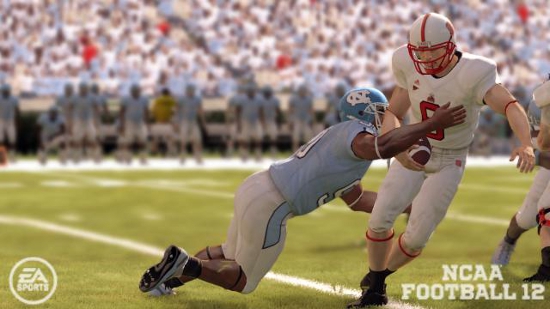 •#17 – Cincinnati Bengals – Quinton Coples, DE, North Carolina
The Bengals did a decent job in free agency for their secondary but they need much more help – possibly even using both of their first rounders. They also need a #2 reciever. Despite that having the talented Coples still around makes him a gamble worth taking here.
•#18 – San Diego Chargers – David DeCastro, OG, Stanford
Jared Gaither moves to LT with Marcus McNeill being cut and Kris Dielman had to retire. That makes offensive line a priority and it would be ideal for San Diego if DeCastro, the rare guard who could even go in the top half of the first round, is still available.
•#19 – Chicago Bears – Kendall Wright, WR, Baylor
The Bears obtained Brandon Marshall but that won't prohibit them from pursuing another receiver. The team can't rely on just one (Matt Forte) or even two (with Marshall) weapons.
•#20 – Tennessee Titans – Cordy Glenn, OG/OT, Georgia
The Titans are in good shape need wise having signed Kamerion Wimbley and Steve Hutchinson, though the latter is a short term solution for a weak interior offensive line. Some teams are projecting Glenn at tackle but he would be an immediate starter at right guard.
•#21 – Cincinnati Bengals – Dre Kirkpatrick, CB, Alabama
Off the field concerns have never really mattered all that much to the Bengals so Kirkpatrick could win out here due to his talent – though along with a disappointing combine the shine has worn off him somewhat. A sliding Dontari Poe would be another consideration but they almost have to take a corner with one of their first round selections.
•#22 – Cleveland Browns – Jonathan Martin, OT, Stanford
Considering the Trent Richardson pick earlier the Browns could go any number of directions here. Offensive tackle, wide receiver, corner, and even a QB could sneak in given the Browns failed attempt to acquire RG3. Getting a steady right tackle might be the best bet.
•#23 – Detroit Lions – Bobby Massie, OT, Ole Miss
Never having drafted specifically for need the Lions could still try to address weakness in the secondary here or take an offensive tackle to help protect Matt Stafford. Mike Adams disappointed at the Combine and tested positive for marijuana (bad sign considering they know the test is coming) and Janoris Jenkins has even more off the field issues so the best choice here might be to grab Massie who's stock has risen as of late and comes from a program that produces effective lineman at the next level.
•#24 – Pittsburgh Steelers – Dontari Poe, NT, Ole Miss
It seems like the Steelers always enter the draft without any glaring needs and instead they've been able to take the best player available and bolster strengths. The offensive line could use some attention but Poe would make a lot of sense. Casey Hampton restructured his deal but even still he's 35 and coming off an ACL injury. Poe was the star of the Combine – some projected him even into the top 10 after that – but ultimately most teams are more level headed. He's got the potential though to take over at nose tackle immediately or in a year.
•#25 – Denver Broncos – Jerel Worthy, DT, Michigan State
Do the Broncos go offense to help Peyton Manning or continue to build on an improving defense? Defensive tackle, right guard and tackle, and wide receiver would seem the most likely positions for this choice. Worthy could eat space and provide the presence to the interior of the defensive line that is sorely lacking.
•#26 – Houston Texans – Peter Konz, C/OG, Wisconsin
For a playoff team the Texans have a number of holes to consider this draft. The loss of Eric Winston means a right tackle might be needed along with the interior of the line needing help, they traded away DeMeco Ryans, and they could also look to get another threat at receiver. Here Konz would be a great fit with the blocking scheme whether he plays center or moves to guard.
•#27 – New England Patriots – Nick Perry, DE/OLB, USC
A #1 receiver is the top priority but that might be tough to find here with the top three off the board and whether they think that guy is there this late in the round is in question. Pass rush or safety would be other areas to upgrade and the team probably won't enter the season with Shane Vereen as the starting RB. Perry could play end or transition to OLB.
•#28 – Green Bay Packers – Whitney Mercilus, DE/OLB, Illinois
Mercilus could be a 4-3 DE or in the case of the Packers 3-4 OLB. The team needs pass rush help from the position where only Clay Matthews has been producing. Safety, corner, or running back would be other directions to look.
•#29 – Baltimore Ravens – Dont'a Hightower, ILB, Alabama
Hightower has the potential to go higher than this but if here would be a great choice for the Ravens. Ray Lewis is eventually going to retire and he would be prepared to take his place. He has the quickness to rush and a stoutness to stop the run making him ideal for the inside of the 3-4. Offensive tackle or receiver would also make sense here.
•#30 – San Francisco 49ers – Stephen Hill, WR, Georgia Tech
Randy Moss is not a long-term solution and Mario Manningham was a good addition but not the impact type receiver that the team needs. Hill has the combination of speed and size to be just that. Right guard and right tackle are also areas that could be upgraded – otherwise the 49ers could just go best player available.
•#31 – New England Patriots – Janoris Jenkins, CB, South Alabama
The Patriots might be the team that pulls the second running back off the board but they can also wait on that for a later pick considering the crop is fairly deep this year. Instead they could grab Jenkins, who's many off the field problems will cause teams to avoid him, but the Pats feel they have a system in place to handle players with character concerns and the risk is easier to take considering how many picks they have.
•#32 – New York Giants – Coby Fleeener, TE, Stanford
Super Bowl winners generally don't have glaring holes and that is the case here with the Giants. Signing Martellus Bennett won't stop them from considering a rare talent for the passing game like Fleener who was incredibly impressive at his Pro Day.
Second Round
#33 Rams – Lavonte David, OLB, Nebraska
#34 Colts – Shea McClellin, OLB, Boise State
#35 Vikings – Rueben Randal, WR, LSU
#36 Bucs- Doug Martin, RB, Boise State
#37 Browns – Brandon Weeden, QB, Oklahoma State
#38 Jaguars – Chandler Jones, DE, Syracuse
#39 Rams – Kelechi Osemele, OT/OG, Iowa State
#40 Panthers – Josh Robinson, CB, UCF
#41 Bills – Alshon Jeffery, WR, South Carolina
#42 Dolphins – Mohamed Sanu, WR, Rutgers
#43 Seahawks – Mychal Kendricks, ILB, California
#44 Chiefs – Alameda Ta'amu, NT, Washington
#45 Cowboys – Kevin Zeitler, OG, Wisconsin
#46 Eagles – Zach Brown, OLB, North Carolina
#47 Jets – Mike Adams, OT, Ohio State
#48 Patriots – David Wilson, RB, Virginia Tech
#49 Chargers – Ronnell Lewis, OLB, Oklahoma
#50 Bears – Vinny Curry, DE, Marshall
#51 Eagles – Brock Osweiler, QB, Arizona State
#52 Titans – Devon Still, DT, Penn State
#53 Bengals – Chris Givens, WR, Wake Forest
#54 Lions – Josh Norman, CB, Coastal Carolina
#55 Falcons – Lamar Miller, RB, Miami
#56 Steelers – Zebrie Sanders, OT, Florida State
#57 Broncos – Jeff Allen, OT, Illinois
#58 Texans – Harrison Smith, S, Notre Dame
#59 Saints – Forfeited
#60 Packers – Kirk Cousins, QB, Michigan State
#61 Ravens – Andre Branch, OLB, Clemson
#62 49ers – Amini Silatolu, OG/OT, Midwestern State
#63 Patriots – Kendall Reyes, DE, Connecticut
#64 Giants – Chris Polk, RB, Washington