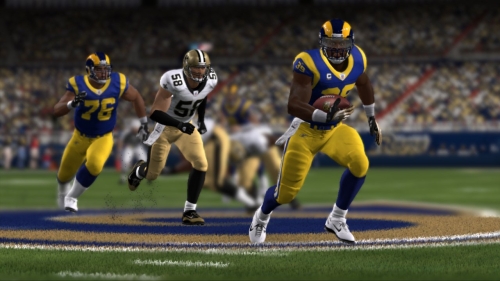 Both Amazon and Gamestop have posted their pre-order incentives for Madden NFL 13 and they feature exclusive legends for use in Ultimate Team and the brand new Connected Careers mode. Integrating legends has become all the rage since the NBA 2K franchise succeeded to a great extent by doing so. EA has followed by introducing them into Madden, NHL, and most recently NCAA Football 13 through various initiatives.
Amazon: Joe Gibbs and Lawrence Taylor
Gamestop: John Madden and Barry Sanders
Best Buy and Walmart: Bonus not posted yet
Legends are not new to Ultimate Team though there were a very limited amount offered to make them feel all the more special and valuable – Walter Payton debuted in Madden 11 and several were exclusive to the Collector's Edition in Madden 12. They'll now also be a part of the Connected Careers mode which was mentioned but only vaguely described earlier today. Interestingly a coach is being paired with a player suggesting more to the mode than just the simple Superstar setup or recreation of highlights from a legend's playing days.