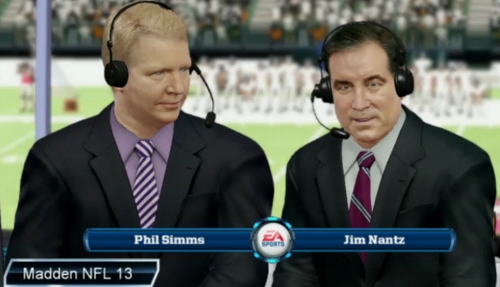 EA Sports today discussed for the first time some of what to expect in Madden NFL 13 in the areas of gameplay and presentation. While the gameplay enhancements are largely similar to those earlier revealed for NCAA Football 13 where Madden seems to really have put forth exceptional effort is in the area of presentation.
Also of note is that the main menu reveals that you can be a coach in career mode (remember too that legendary coaches are in), there is still no screenshot feature, and that 'Game Face' – which has been broken in some recent EA Sports releases – is being added. The Seahawks jerseys were also revealed in a couple images but will need to be fixed given they have the wrong number font and lack the winged pattern inside the numbers.
Continue on to check out the full 90 minute presentation today on upgrades in gameplay and presentation and the first trailer (will add shortly once it has processed). New screenshots can be found in the gallery, FB Album, or G+ album. Make sure to leave your thoughts on the information and images in the comments!