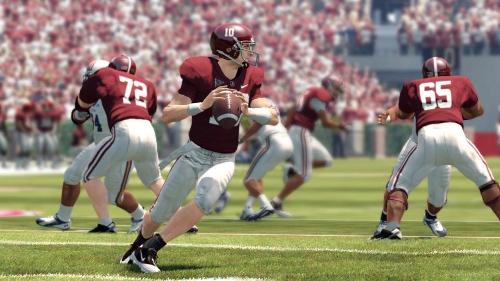 NCAA Football 13 has faced a great deal of skepticism coming off a highly troubled year and EA Sports had hopes to turn the tide with the reveal of gameplay enhancements last week.
Though it wasn't necessarily gameplay deficiencies that plagued NCAA 12 – more so the lack of follow through on new features, issues with critical modes like Online Dynasty, weak game atmosphere, and questionable support and communication – many of the improvements cited are long overdue and will certainly be welcome.
Check out the full blog on gameplay from EA, the trailer, and new screenshots in the gallery (or FB album/G+ album). Has the info changed your opinion or level of anticipation towards NCAA 13? Vote in the poll and leave your thoughts in the comments!