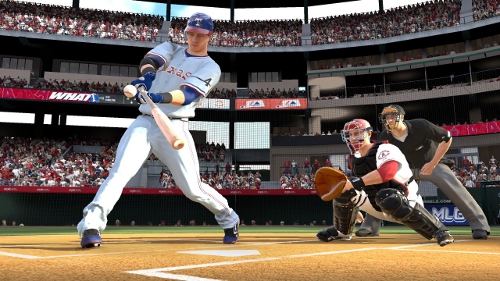 The post-release support for MLB 12: The Show has become a comedy of errors as now another has arrived creating additional problems. An earlier patch caused freezes for some ongoing Franchise and Road to the Show careers and broke the much ballyhooed cross-platform play between the PS3 and Vita. The latest patch that was pushed live over the weekend is causing trouble once again with seasons and careers in progress. 
First though the details for what the new patch supposedly addressed:
•Schedules and box score were misaligned for a portion of the games for certain teams.
•Occasionally when loading into online games, an empty field (home plate view) would be shown and user has to PS button out.
•Analog bunting interface, versus a behind the pitcher view in online games would cause a frequent freeze when the user on offense bunted.
Many consumers are reporting freezing issues now primarily with their in-progress Road to the Show careers that only began after downloading the update. Others are seeing more freezes in Franchise mode and even problems with elements like the logic for placing teams in the MLB Playoffs. It has now been two weeks since the "cloud saves" have been rendered incompatible between the PS3 and Vita with still no comment from SCEA and this patch apparently wasn't to address that or the issues that arose following the previous one.
The concern and discontent regarding what is going on is warranted given that SCEA has been especially reserved with their communication regarding The Show this year – it began with avoiding the news that no demo would be released and has continued with the troubled patches and mysterious absence of the Online Home Run Derby feature. Consumers at least deserve an explanation and status update not to mention possibly being compensated for undelivered features or money spent through microtransactions and then lost by broken ones….not to mention all the time that was invested in the modes that may have been lost by having to start over – a huge inconvenience that has not even been acknowledged by the company.