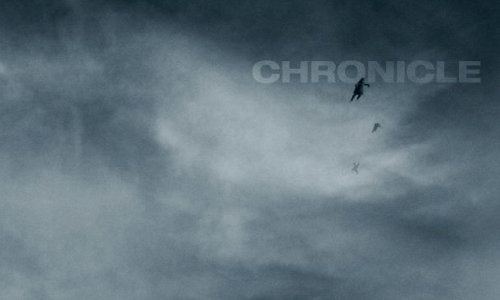 Two really well received movies – Chronicle and The Grey – are joined by two of the worst reviewed in recent memory with One for the Money and The Devil Inside for this week's set of releases on Blu-ray and DVD. 
•Chronicle (Buy at Amazon: DVD or Blu-ray/DVD Combo)
Three high school students make an incredible discovery, leading to their developing uncanny powers beyond their understanding. As they learn to control their abilities and use them to their advantage, their lives start to spin out of control, and their darker sides begin to take over.
•The Grey (Buy at Amazon: DVD or Blu-ray/DVD Combo)
In The Grey, Liam Neeson leads an unruly group of oil-rig roughnecks when their plane crashes into the remote Alaskan wilderness. Battling mortal injuries and merciless weather, the survivors have only a few days to escape the icy elements – and a vicious pack of rogue wolves on the hunt – before their time runs out.
•One for the Money (Buy at Amazon: DVD or Blu-ray)
A proud, born-and-bred Jersey girl, Stephanie Plum's got plenty of attitude, even if she's been out of work for the last six months and just lost her car to a debt collector. Desperate for some fast cash, Stephanie turns to her last resort: convincing her sleazy cousin to give her a job at his bail bonding company…as a recovery agent. True, she doesn't even own a pair of handcuffs and her weapon of choice is pepper spray, but that doesn't stop Stephanie from taking on Vinny's biggest bail-jumper: former vice cop and murder suspect Joe Morelli – yup, the same sexy, irresistible Joe Morelli who seduced and dumped her back in high school.
•The Devil Inside (Buy at Amazon: DVD)
In 1989, emergency responders received a 9-1-1 call from Maria Rossi (Suzan Crowley) confessing that she had brutally killed three people. 20 years later, her daughter Isabella (Fernanda Andrade) seeks to understand the truth about what happened that night. She travels to the Centrino Hospital for the Criminally Insane in Italy where her mother has been locked away to determine if her mother is mentally ill or demonically possessed. When she recruits two young exorcists (Simon Quarterman and Evan Helmuth) to cure her mom using unconventional methods combining both science and religion, they come face-to-face with pure evil in the form of four powerful demons possessing Maria. Many have been possessed by one; only one has been possessed by many.
•Hell on Wheels: Season 1 (Buy at Amazon: DVD or Blu-ray)
A Confederate soldier, out to exact revenge on the Union soldiers who murdered his wife, follows their trail to the raucous, traveling town alongside the construction of the transcontinental railroad.
•Flashpoint: Season 4 (Buy at Amazon: DVD)
Flashpoint is a drama which depicts the emotional journey into the tough, risk-filled lives of a group of cops in the SRU (inspired by Toronto's Emergency Task Force). It's a unique unit that rescues hostages, busts gangs, defuses bombs, climbs the sides of buildings and talks down suicidal teens. Members of a highly-skilled tactical team, they're also trained in negotiating, profiling and getting inside the suspect's head to diffuse the situation to try and save lives.