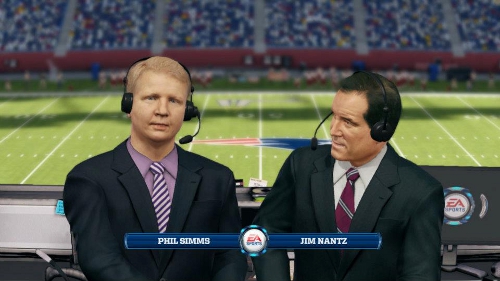 EA Sports has released a video featuring some intro and gameplay footage of Madden NFL 13 with commentary from the new team of Jim Nantz and Phil Simms. This represents the first opportunity to hear the duo calling the game action in Madden.
First impression isn't all that encouraging with many flat and uninspired moments and generic calls – despite that of course it's still an improvement over the terrible commentary found in Madden 12. Crowd noise doesn't come through all that well in the video either which is a concern. Note that the footage includes the old score bug as the new one shown earlier today had not been implemented at the time it was captured.
Continue on to check it out then make sure to leave any thoughts in the comments!