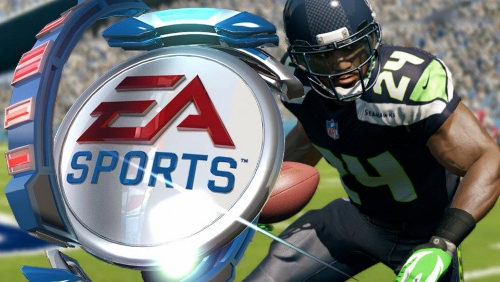 Last month Amazon and Gamestop both posted up their pre-order bonuses for Madden NFL 13 and in doing so led to some insight on the new Connected Careers feature that will be revealed on June 4. Given that EA Sports has provided various retailers with their own set of legend/coach combos the mode will obviously involve them in some capacity – they'll also be available to use in Ultimate Team mode.
Now a few other retailers have begun to promote their combinations. All current offers below:
•Amazon: Joe Gibbs and Lawrence Taylor. Plus $15 promotional credit.
•Best Buy: Bill Walsh and Jerry Rice
•Gamestop: John Madden and Barry Sanders
•Origin (EA Store): Dick Vermeil and Marshall Faulk
•Walmart: Tom Landry and John Elway
An Andrew Luck card for Ultimate Team is also going out at Amazon. Will the incentive actually influence where you purchase the game, is it just annoying to know buying it at one place means missing out on the names at the others, or does it mean nothing at all to you? Given that the retailers are pushing the exclusivity of these coaches and players they may not be made available by other means for quite some time after release or at all.