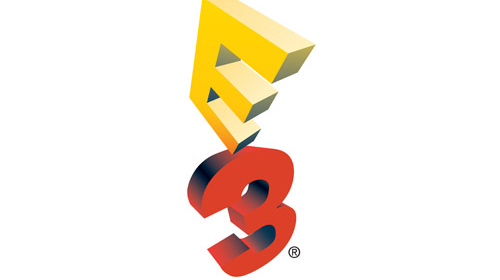 The biggest event in gaming is just around the corner. From press conferences featuring news and trailers to the show floor offering hands-on playtime and the opportunity to capture videos and offer impressions there is a ton about to happen throughout the industry.
Here is what to expect – and when – for sports games at E3 this week. Stay tuned for ongoing coverage of breaking news on them as they are announced along with thoughts, images, and videos of gameplay from the show floor. 
Conferences
Microsoft Press Conference – Monday 1230pm ET/930am PT
EA Sports will be featured prominently with the company expected to show off the Kinect functionality for Madden NFL 13 and FIFA 13.
Electronic Arts Press Conference – Monday 4pm ET/1pm PT
Madden NFL 13 and FIFA 13 are confirmed – with the possibility of appearances by others. Madden has the "monumental change to gameplay" and "Connected Careers" feature to expose and FIFA will almost surely have something of its own to debut.
Sony Press Conference – Monday 9pm ET/6pm PT
The company is expected to try and prop up it's struggling PlayStation Vita – that means possible appearances of Madden NFL 13 and FIFA 13 for the handheld.
Nintendo Press Conference – Tuesday 12pm ET/9am PT
There have been no indications that any EA Sports titles, or the recently announced NBA 2K13, will be on display for the Wii U at the event but it remains a possibility. A few sports games are expected to be launch titles when the console hits late this year.
Games
•Madden NFL 13
As usual Madden should be out prominently on the show floor. Plenty of info, impressions, and videos will come. The "monumental change to gameplay" should be on full display but mode wise everything outside of standard games are generally locked away.
•NCAA Football 13
Having always been out on the show floor for the public – the game is for all intents and purposes final a month out from release – it was a big warning sign when NCAA 12 was taken behind closed doors last year. That turned out to foretell all the eventual disappointment with the product though it's unlikely the major issues would have even been identified when playing within that environment. Whether EA has NCAA 13 back out or hidden away might be all you need to know about their confidence level in the game.
•NHL 13
The NHL series is traditionally just shown off behind closed doors at E3. Presentations and brief hands-on time are usually given to members of the media.
•FIFA 13
The FIFA series is traditionally just shown off behind closed doors at E3. Presentations and brief hands-on time are usually given to members of the media.
•NBA Live 13
Anticipation is high for the return of EA basketball. It'll almost surely be kept behind closed doors for a presentation and demonstrations. Remember though not to buy too much into media impressions from that type of display. Outlets like 1UP embarrassed themselves by nominating NBA Elite 11 for Best of Show awards two years ago. Take the information but dispose of the emotion and evaluations.
•NBA 2K13
No surprise that it will not be playable at E3 as 2K Sports rarely uses the event for that purpose. The company instead will be talking about the recently announced All-Star Weekend content and will be showing off some gameplay footage on Monday night's GameTrailers TV primetime special (10PM). That'll be Thunder vs Spurs and some action from the All-Star setting. Last year at E3 there was gameplay shown of NBA 2K12 but it wasn't a great representation of the product as it focused on playing with PlayStation Move. Also can't count out an announcement related to celebrity involvement early next week. A celebrity game tied into ASW is more plausible now.
•WWE 13
THQ does not have a major public booth this year and instead just a private meeting room – the company is in trouble and scaling back with that in mind. Given the recent official announcement of WWE 13 it would make sense to have it at the show, even without the exposure level the company has provided it in the past, but thus far THQ has not confirmed it will be there at all.
•Racing and Fringe Titles
Also expected at E3 – NBA Baller Beats (Deron Williams in attendance for demonstrations), Bellator MMA: Onslaught, Forza: Horizon, and Need for Speed: Most Wanted.
Coverage
As detailed earlier the coverage plan will focus less on generating impressions and more on providing analysis on any news, collecting information on the games, and assessing the validity of claims made about them thus far. Videos are even better as they give viewers the opportunity to evaluate the games themselves rather than rely on the word of those playing within a difficult environment. Make sure to follow on Twitter, Facebook, Google Plus, and Instagram for supplemental coverage to that which will be posted on the site throughout the day on Monday and in the mornings/late evenings on Tuesday and Wednesday.