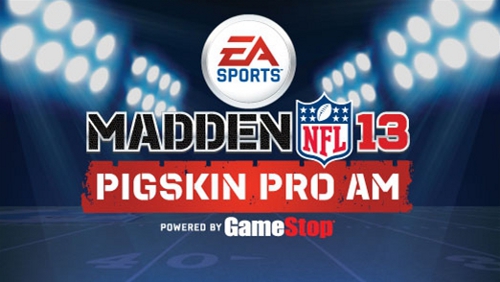 For those in the Chicago area the opportunity has arisen to this week attend promotional events being filmed to air later this summer for Madden NFL 13. This is the first time the events – which began in 2009 and are infused with NFL legends and celebrities supporting the upcoming Madden – have been held in Chicago. In previous years it has taken place in New York City and Malibu. Fans who are there will also be eligible to win a copy of the game. 
NFL Legends Skills Challenge – Thursday June 21 at 6pm
Features names like Brett Favre, Barry Sanders, Michael Irvin, Deion Sanders, and Jerry Rice.
Pigskin Pro-Am Celebrity Flag Football Game – Friday June 22 at Noon
Features many of the NFL legends from the Skills Challenge along with Ne-Yo, Terry Crews, and unannounced celebs. Lance Briggs and Matt Forte are the coaches.
Further details can be found and tickets obtained for the Skills Challenge and Flag Football Game – as well as applications to be one of the 50 "Game Changers" which carries with it more involvement – at this website.