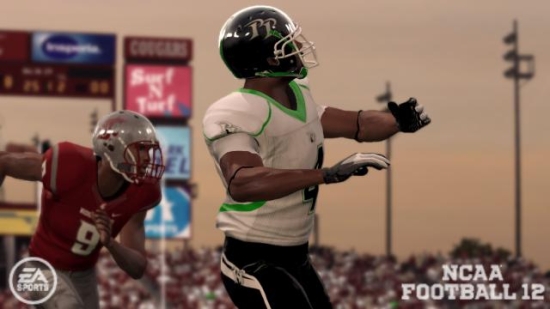 Details on the 2013 version of Teambuilder for NCAA Football 13 is expected to come down very soon – possibly as early as tomorrow. The word comes from EA Sports community manager Justin Dewiel who tweeted in response to questioning on when the site is set to launch and if any upgrades should be expected.
The version of Teambuilder that tied into NCAA 12 – which launched last year on July 1 – was a bit of a disappointment with the only notable differences from the feature's introduction the prior year being renovated stadiums and new uniforms. Whether additional functionality or further enhancements will be delivered this time around should now be answered shortly.
The other benefit of the coming site update is that it offers the opportunity to go through every team's roster and ratings for the new title. The accuracy of the base rosters, and work ahead for those who will be doing player editing, can begin to be analyzed with all that information on hand.