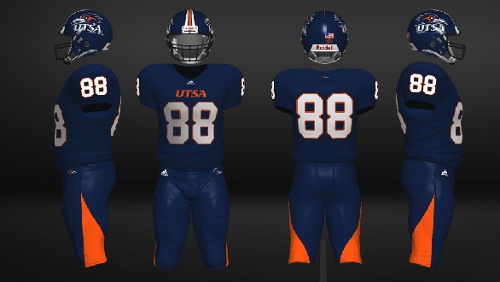 Yesterday EA Sports launched the 2013 version of Teambuilder for NCAA Football 13 but with it a number of issues were immediately identified. The biggest – and most concerning considering similar circumstances necessitated a patch with NCAA 10 – were rosters so inconceivably bad that it was clear a mistake had been made. 
The question was whether it was a Teambuilder issue or if a bad set of rosters had made it in as the base for NCAA 13.
The company finally responded late in the day by relaunching the site and with it what is presumably now the proper roster set that will be featured in NCAA 13. Incoming freshman, graduated seniors, and those who left early for the NFL are now better represented.
Of course the full rosters will have their fair share of issues given that they're not intended to represent exactly all the real players for each school. They are also locked down months in advance of the game's release so significant events such as transfers or scholarship removals may have missed the cut. All things considered the state of the rosters appear to be comparable to recent years for the series.
The dated uniforms and other inaccuracies however do remain a concern. New unis for many teams this year appear to have been omitted while others like Washington are now on their fourth year of being incorrect.