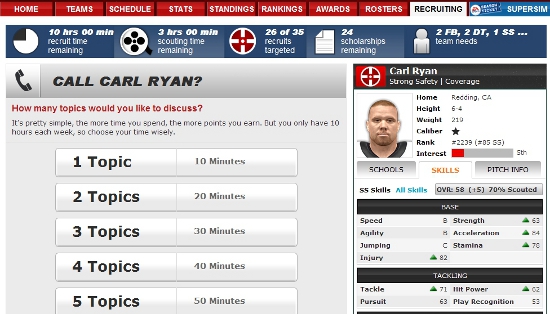 EA Sports launched a revamp of the Online Dynasty website early this year for NCAA Football 12. The functionality of the site hasn't changed for NCAA Football 13 but it would be new to those who had moved on from NCAA 12 prior to the upgrade or who's first experience taking advantage of it will be with NCAA 13. 
The Online Dynasty site can be found here and features the ability to view rankings, standings, stats, Heisman Watch, Players of the Week, schedules, and full rosters. Commissioners can now check the status of all user-controlled schools for the week rather than having to fire up the console to do so. Going beyond that is the ability to directly interact with the dynasty by completing the recruiting stage right from the web, SuperSim games, and advance weeks as the commissioner. Email notifications can be set up to alert to events like the week advancing. Even the majority of the dynasty data can be downloaded as CSV files.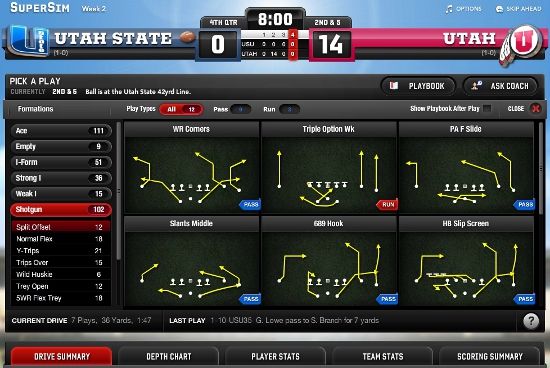 The 'SuperSim Online' and 'Week Advance Anywhere' are offered for free to Season Ticket subscribers but cost $2 and $3 respectively otherwise. The SuperSim feature works fairly well – allowing for every single play over the course of the game to be chosen – and could come in handy when needing to complete a game while away from the console or for those who enjoy the managing aspect as opposed to playing every down. The Advance feature is a pure convenience for commissioners providing greater flexibility in pushing the dynasty forward and keeping that momentum going.