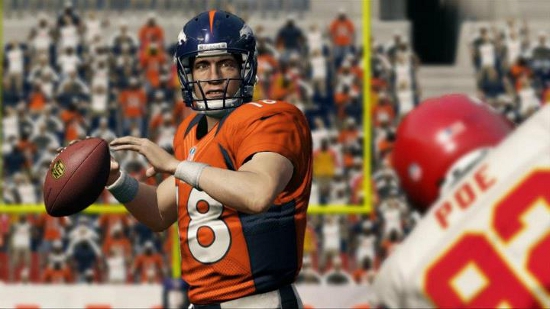 EA Sports today revealed the top ten overall rated quarterbacks in Madden NFL 13. Leading the way is Aaron Rodgers with the coveted 99 overall. He is closely followed by Tom Brady and Drew Brees as both come in at 98 and Eli Manning is right there also at 97.
Over the course of the next four weeks there will also be the opportunity to vote on which player, out of the designated top three, should be the highest rated in a particular category. Today the rating to opine on for QBs is "Speed" with Robert Griffin III, Michael Vick, and Terrelle Pryor in the competition to get the nod. Vote here on which you think is deserving of being the fastest QB.
Continue on for the full list of top QBs and leave your thoughts in the comments! 
Aaron Rodgers: 99
Tom Brady: 98
Drew Brees: 98
Eli Manning: 97
Ben Roethlisberger: 95
Peyton Manning: 93
Philip Rivers: 92
Matthew Stafford: 91
Tony Romo: 90
Michael Vick: 89