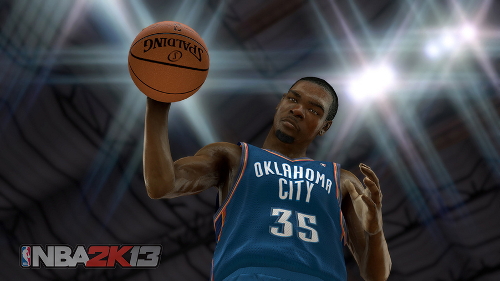 2K Sports today started to reveal details regarding gameplay improvements for NBA 2K13. Earlier discussion regarding long overdue changes to controls has held true as the right analog has now been turned into the control stick. Holding the left trigger will turn the right analog back into the shot stick for those who choose to shoot in that manner.
The game also will have improved passing with crisper tosses and better accuracy to the player the user intended receive the ball – including the ability to make manual bounce passes. A new system to handle the physics of contact between players will affect several areas of the game such as drives into traffic, collisions, and rebounding. Each player can have up to five "signature skills" to help differentiate them beyond just their ratings. Kinect for Xbox 360 will utilize voice commands for taking care of actions like substitutions and play calling.
Check out the first few screenshots in the FB album or G+ album and continue on for the first developer video blog for NBA 2K13!