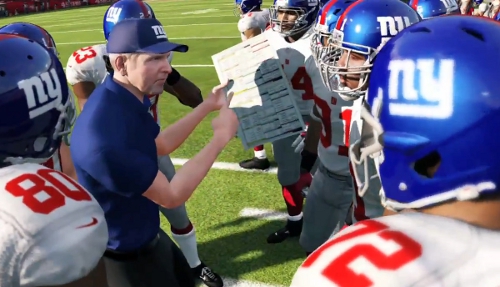 Choosing owners for a league is quite difficult particularly when there are so many who express interest in participating. It's greatly appreciated of those who desired a spot taking the time out to drop their info – and unfortunate that ultimately far more people will be denied than granted a team. There have been well over 200 sign-ups for this first league for Madden NFL 13.
Selections were based on a number of factors and the procedure even has some sense of randomness by creating meshed availability and leaning on team preferences. So understand it is nothing personal not to be been chosen and instead just a result of the finite number of spots available. If there was a way to involve everyone I easily would have preferred that.
If you signed up and didn't get a spot though make sure to keep an eye out for notifications through Twitter, Facebook, or Google Plus where alerts to openings will be posted immediately and filled likely within a few hours. The way things typically go it wouldn't be surprising to need replacements before the season even begins!
Also look for another chance this coming week to sign up to be in the "Player" Connected Careers League. Continue on for the roster of owners (listed by Gamertag) for the main Pastapadre Madden NFL 13 Coach Connected Careers League. 
Buffalo Bills – Pastapadre
Miami Dolphins – dolphins13718
New England Patriots – frostyo4
New York Jets – I Am Rex Ryan
Baltimore Ravens – Robby Diesel
Cincinnati Bengals – Mr Mayhem
Cleveland Browns – Masta Solidus
Pittsburgh Steelers – SteelByDesign
Houston Texans – Its SupaB
Indianapolis Colts – b roc idacav5i
Jacksonville Jaguars – Gega
Tennessee Titans – jdatle
Denver Broncos – DeppsRightSteps
Kansas City Chiefs – Terr0rblaze
Oakland Raiders – ShaggyBlack
San Diego Chargers – manjd
Dallas Cowboys – MNMoz
New York Giants – pdm0376
Philadelphia Eagles – tjn122
Washington Redskins – Harpstar
Chicago Bears – Energ21
Detroit Lions – NoFro904
Green Bay Packers – XtremeDunkz
Minnesota Vikings – JavierKenkel
Atlanta Falcons – novoacaine
Carolina Panthers – J Riles 13
New Orleans Saints – xMcKx Havoc
Tampa Bay Buccaneers – NJ Raven xbox
Arizona Cardinals – chickenmoo
San Francisco 49ers – Shotta Rude Boy
St Louis Rams – darkheath2
Seattle Seahawks – Jerkfacefave