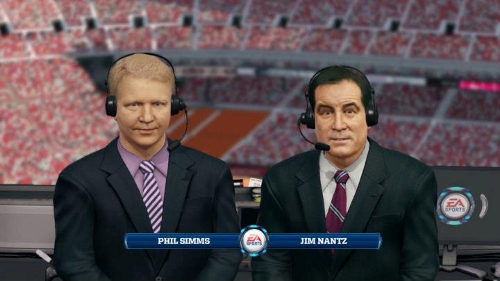 The demo for Madden NFL 13 has gone live for the Xbox 360 and will go out for the PS3 when the store updates this afternoon. It comes in at 1.82 GB and can be queued up in advance for download here.
The impressively rich demo features two different pairings of teams – Giants @ 49ers and Seahawks @ Redskins – in full games at five minute quarters with adjustable difficulty levels. Commentary, which has become something commonly stripped from the demos for sports titles in recent years, is included as is Kinect for Xbox 360 voice command functionality.
Leave your impressions of the demo in the comments and look for some videos and brief thoughts – in particular focusing on the first chance to try out Kinect following the more general impressions along with the preview of Connected Careers that came out of E3 – later today and throughout the week.