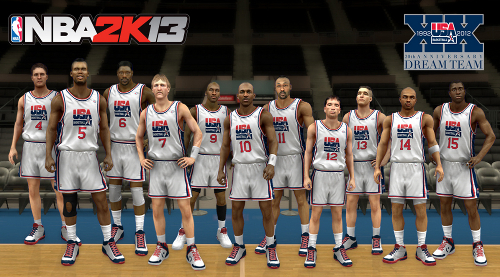 2K Sports has rolled out news on NBA 2K13 in quicker fashion than in the past with the latest announcement being the addition of the 1992 Dream Team and 2012 Olympic Team.
At this time it appears the two teams will be matched up against each other and there is no larger Olympic mode – however there is always the potential of more to do with them being revealed at a later date. The big get is Charles Barkely who had been absent from the series. He'll appear on the Dream Team only (not on any of the historic teams) in 2K13. The sore spot for many though will be that the team isn't complete as it glaringly lacks Scottie Pippen.
The results of this poll will be analyzed along with the previous two – on Jay-Z's involvement and gameplay improvements – later this week. Make sure to vote in the poll below and leave additional thoughts on the Dream Team's inclusion in the comments!