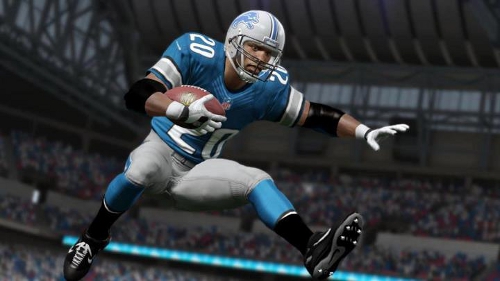 One of the disappointing aspects of Madden NFL 12 was weaker than anticipated post-release support in the way of patches and "tuners". New content such as consistent roster updates and new Madden Moments flowed throughout the season. However there was only one major patch and the advertised "tuners" never even materialized. The subject was touched upon in a piece written last December.
Today Joystiq received a statement from EA Sports regarding post-release support plans for Madden NFL 13 while also noting that the first patch will come on September 11.
"The team is absolutely committed to post-launch support, and we will make it a point to keep you updated on title updates, tuner sets, roster updates, new Madden Moments Live and more."
It's not exactly a promise of additional patches or any "tuners" at all but at least they are aware that consumers have higher expectations than they delivered upon last year. No details as of yet on what exactly that first patch will bring.
(Update) EA Sports has provided comment that the date for the first patch is actually not locked down to September 11. It sounds as though it may be in the certification period now which would mean it could arrive before, after, or on that date.