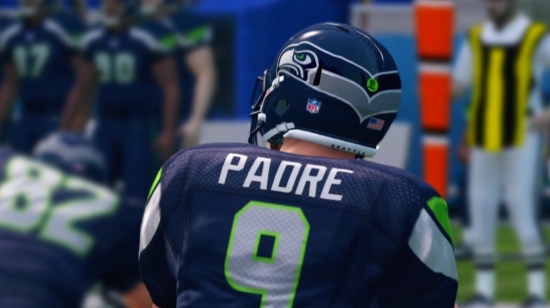 With over 130 sign-ups for the Pastapadre Player Connected Career league – in which the plan is for everyone to use a created QB – it was once again a difficult process to choose owners. It's greatly appreciated of those who desired a spot taking the time out to drop their info – and unfortunate that ultimately far more people will be denied than granted a team.
Selections were based on a number of factors and the procedure even has some sense of randomness by creating meshed availability and leaning on team preferences. So understand it is nothing personal not to be been chosen and instead just a result of the finite number of spots available. If there was a way to involve everyone I easily would have preferred that.
If you signed up and didn't get a spot though make sure to keep an eye out for notifications through Twitter, Facebook, or Google Plus where alerts to openings in both the Coaches and Players leagues will be posted. The way things typically go it wouldn't be surprising to need replacements before the season even begins! 
Buffalo Bills – xCALRISSIANx
Miami Dolphins – dolphins13718
New England Patriots – x Zaabri
New York Jets – MagicsCure
Baltimore Ravens – Giliath
Cincinnati Bengals – Radi0ActivWaste
Cleveland Browns – Masta Solidus
Pittsburgh Steelers – Killa_Mike25
Houston Texans – LamentedBarrel
Indianapolis Colts – kohkaynera1n
Jacksonville Jaguars – mLe206
Tennessee Titans – beastmode24sevn
Denver Broncos – ThexChubster
Kansas City Chiefs – jerkfacefave
Oakland Raiders – waltpaw
San Diego Chargers – xXbamaBCS2009Xx
Dallas Cowboys – Find The Door
New York Giants – x mike ph x
Philadelphia Eagles – Skitfuxindaddle
Washington Redskins – godssafetynow21
Chicago Bears – Cashllama
Detroit Lions – Skives
Green Bay Packers – headkilla09
Minnesota Vikings – The Hankstar
Atlanta Falcons – Williamf 30
Carolina Panthers – XNFL PWillisX
New Orleans Saints – simalaccc
Tampa Bay Buccaneers – Butcher Black
Arizona Cardinals – AlienWombat23
San Francisco 49ers – CribbsStyle
St Louis Rams – BartleDoo93
Seattle Seahawks – pastapadre