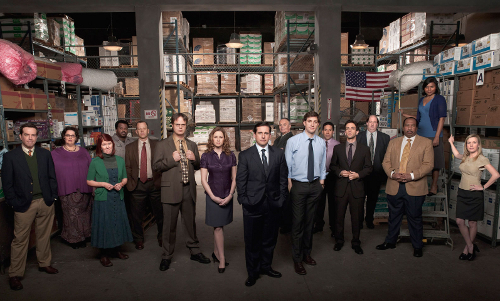 The next season of The Office will be its last. NBC has announced that the show will come to an end after the upcoming ninth season which begins on September 20th. That will allow them to bring back a number of past stars in an attempt and send it off on a high note.
Though continuing to deliver strong ratings, at least compared to the weak lineup NBC has pushed out in recent years, The Office lost a lot of fan support last season after the departure of Steve Carell. Creatively it has been in a rut for several years now only to arguably peak as Carell's run came to a close. The eighth season was generally found to be uninspired and inconsistent.
All is not lost for The Office fans once the series comes to a close. The spin-off starring Rainn Wilson's Dwight Schrute is still in the works.