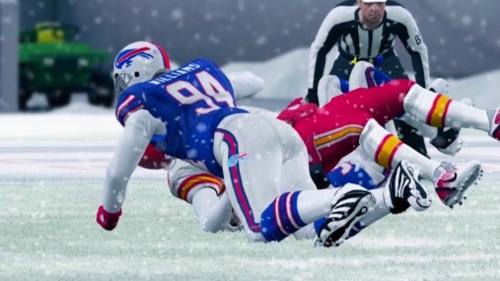 Early this week EA Sports revealed the top rated players on defense. Given that the entirety of defense was lumped in together it amounted to only those individuals rated 97 and above. Though they didn't crack the top 10 Terrell Suggs and Jason Pierre-Paul are right on the cusp of doing so. Rookies include both Morris Claiborne and Luke Kuechly at 81 and Mark Barron at 80.
Today the company has rolled out the remainder of the player ratings which accounts for all defensive players (file can be downloaded here) along with a list of every single player in the game (file can be downloaded here).
The release day roster update for Madden NFL 13 came out this morning. Of note is the addition of Terrell Owens, rated 80, and some ratings movement based on preseason play.