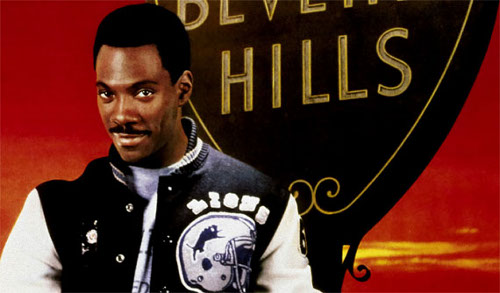 According to Vulture a collaboration between Eddie Murphy and Shawn Ryan (The Shield, Terriers) may result in Beverly Hills Cop becoming a new television series.
Multiple industry insiders tell us Ryan, Murphy and Sony Pictures Television have partnered on a small screen adaptation of the massively successful film franchise, and that broadcast networks began hearing their pitch….And here's the kicker: In addition to his main role as an exec producer, Murphy has agreed to an on-camera role in the show.
The idea that had been tossed around centers on Axel Foley's son – with Axel now chief of police in Detroit. The Beverly Hills Cop trilogy ('84, '87, '94) grossed over $430 million domestically – though it sputtered out with the third entry. While it's a favorite of many from the 80s it might be difficult to pull it off without the language (all were rated R) that often contributed to the laughs.