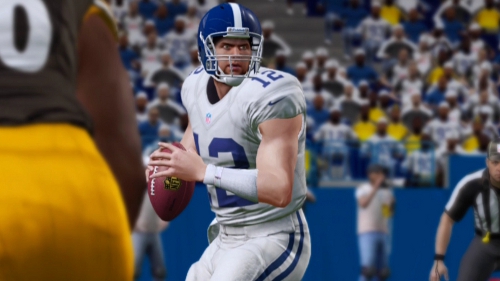 EA Sports today announced plans for what is typically the most anticipated roster update of every season for Madden. The next update follows the cut downs to the final 53 man rosters. There are also a number of new signings, releases, and trades that have occurred since the first roster update was provided heading into release of Madden NFL 13 and some players who have necessitated ratings adjustments based on pre-season play. 
Not only is this update critical with so much having happened since then as it will apply to accuracy for online play or 'Play Now' games but many wait on this particular one before starting up a franchise – or as it's known now a Connected Career.
The roster update will go live for the Xbox 360 and PS3 on Saturday morning. This update will only apply to those basic rosters for games outside of Connected Careers. The breakdown of the update will be posted on Friday.
A career update will follow early next week. That one will provide a second option when starting up a new Connected Career. Users will be able to choose from the currently available pre-season roster of 75 players or the new update of the final 53 player roster for the start of the regular season when creating a new career.