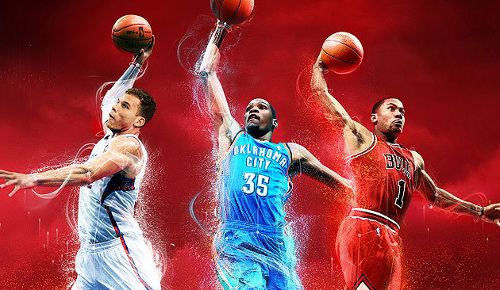 2K Sports today announced plans for an NBA 2K13 mobile game, an extension of the console game's career mode with a companion app, and a new social game for Facebook – all of which will be available in October. 
NBA 2K13 will release on iOS (debuted on the iPhone, iPod touch, and iPad last year with 2K12) and for the first time Android. While 2K12 featured the "Jordan Challenge" this time around it'll be "NBA's Greatest" mode. The game will also offer intuitive multi-touch controls, improved graphics, and a multiplayer mode via Bluetooth and Game Center (iOS only). No price has been announced but if it's the same as 2K12 it'll be $10 for the iPad and $5 for all other devices.
MyNBA2K is the free companion app that will be available on iOS, Android, and Kindle Fire. It'll include some training mini-games like shooting practice, free throw drills, and a dribbling course that tie in with the MyCareer and MyTeam features on the console.
Then there is the Facebook game NBA 2K: MyLife. MyCareer players from NBA 2K13 can be imported to compete in skills competitions, build a home court environment, and play through various experiences encountered by an NBA superstar. Accomplishments within MyLife can result in unlocking clothing, dunk packages, and other rewards on the console versions.