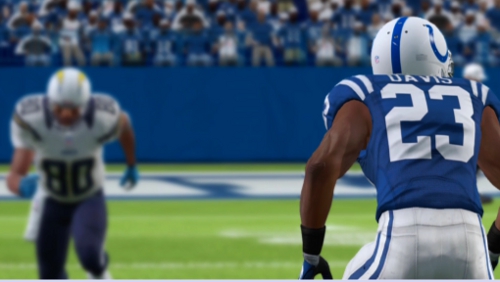 The highly anticipated roster update leading into the regular season for Madden NFL 13 is now available on both the Xbox 360 and PS3. This update only applies to Play Now and Online games. The new roster that will be available to choose from when starting up a new Connected Career is slated to release early next week.
Although EA Sports did not specify that any ratings changes were being made there are in fact some that have been enacted. Players who have stepped up and into unexpected roles or failed to reach early expectations are the ones affected. It makes sense then that those are primarily rookies who at least now have some professional experience to be judged on. Examples include Russell Wilson moving up to 76 (gains 2) and J.R. Sweezy surging to 72 (up 11). Feel free to note more instances of ratings changes in the comments!
Remember this update covers just the preseason – it was completed before the Wednesday night opener so don't expect anything reflected based on the performances in that game until the next one comes. Check out the full list of details on the roster update here which includes all of the non-ratings moves that have been made.