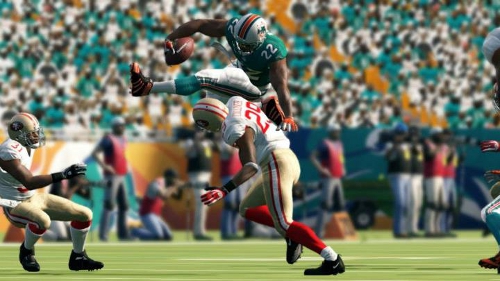 The first post-release patch for Madden NFL 13 is set to arrive tomorrow for both the Xbox 360 and PS3. A full breakdown of fixes and improvements have not been provided however there have been a few notes made on what to expect. Given that this patch was primarily crafted prior to release of the game it won't carry with it many feedback-driven adjustments. 
The update will include an instant starter option for created "Players" in Connected Careers, numerous stability fixes, and improvements to the Game Face feature.
EA Sports also made the first official statement regarding the potential of delivering player editing within Connected Careers mode through a patch:
The development team is currently exploring the potential option to include additional functionality (player editing) in Madden NFL 13 in an upcoming title update. We'll update you with more information in the coming weeks after the team has time to investigate and assess the situation.
It's extremely unlikely that the company would publicly declare their intentions on this unless they already knew it was possible and going to be implemented in an upcoming patch. It's probably just a matter of time and considering that reasonable expectations would be for it to come at some point in October.