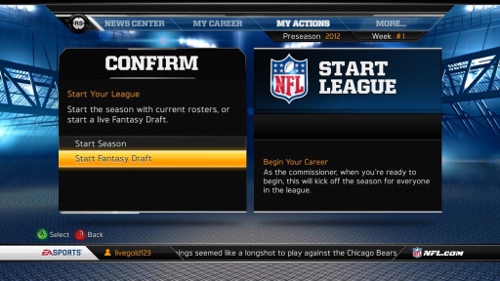 EA Sports has just announced that Fantasy Drafts are being added to Madden NFL 13 with a server side update (not a patch) expected to arrive tomorrow. The feature will be made available at the start of "Online" Connected Careers modes.
This comes as big surprise as the company had publicly closed the door on them being reintroduced this year – instead choosing to keep open the possibility of patching in player editing – but suddenly have reversed course and done so in startlingly immediate fashion.
The lack of the Fantasy Draft feature developed into the main driving force behind a vocal wave of discontent directed towards Madden NFL 13 along with other omissions such as player editing and the importing of NCAA draft classes. More on the arrival of Fantasy Drafts will be added as the details make their way out.