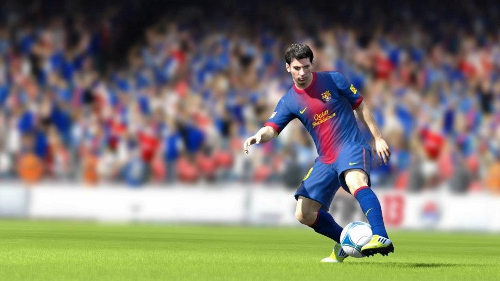 Subscribers to the EA Sports Season Ticket program can now access the early release digital download of FIFA 13 on both the Xbox 360 and PS3. The download size is 6.7 GB on the 360 and 6.2 GB on the PS3.
The digital copy of FIFA 13 will expire early Tuesday (6am ET) after which a retail copy will have to be purchased. All game saves and achievements will transfer over. For the first time all features and modes are accessible during the period including FIFA Ultimate Team.
The 'Season Ticket' costs $25 and runs for a period of one year – providing over three days of early access and a 20% DLC discount for Madden NFL, NHL, FIFA, Tiger Woods PGA Tour, and NCAA Football. For FIFA there is also 24 "Gold Premium Packs" bonus for Ultimate Team.
For those who plan to but still haven't made a purchase of FIFA 13 make sure to consider Amazon. It's too late now for the free Prime release day shipping however. Purchasing through the links (360 – PS3) helps to support the site and future giveaways!