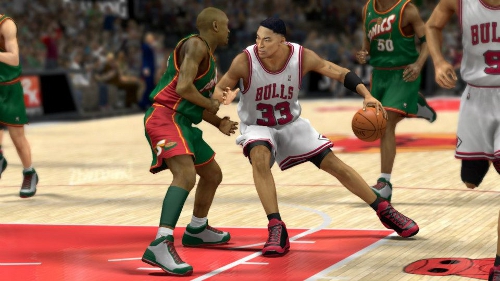 When 2K Sports crafted MyTeam mode, which is essentially an Ultimate Team clone, there was no question the motivations behind doing so. The company has been slow to implement sustained digital revenue streams and previous attempts at DLC (Draft Combine, Legends Showcase) were poorly planned and ultimately unsuccessful ventures. They're hoping that changes this year with features integrated in such a manner that the motivation and consumer interest will be there to support them with additional funds.
EA Sports has been making hundreds of millions of dollars on Ultimate Team through their franchises, SCEA followed suit with Diamond Dynasty mode, and now 2K is doing the same with MyTeam in an attempt to cash in and extend the life of the product.
Microtransactions drive such a mode with motivations always present for those entrenched within it to improve their team and their stature for online games in which they use them.
Sony has listed the first downloadable content items that will be live for NBA 2K13 and to no surprise it's packs of "VC" which is currency spent on improving MyPlayers and MyTeams.
•2000 VC PACK ($0.99) – Get an extra 2K VC to spend on your MyPLAYER and MyTEAM.
•5000 VC PACK ($1.99) – Get an extra 5K VC to spend on your MyPLAYER and MyTEAM.
•10,000 VC PACK ($2.99) – Get an extra 10K VC to spend on your MyPLAYER and MyTEAM.
It's going to be a while before the value of VC is completely understood. Based on early indications through videos however it would likely take upwards of $25 to put together an intimidating lineup immediately within MyTeam and potentially more to maintain over time. Of course, no one is required to spend money on either MyPlayer or MyTeam, but those who do will receive a significant competitive advantage.