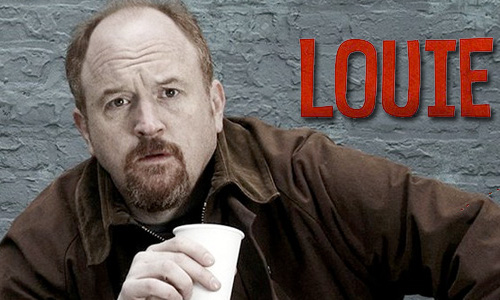 The critically acclaimed show Louie, which also has a devoted and passionate fan base, just finished up it's third season and despite a renewal from FX the next one won't be happening until spring 2014. Creator and star Louis C.K. requested the delay for creative purposes. Considering he handles just about everything to do with the series from writing to editing and starring it's no wonder he would be looking for a breather.
"I want season four to go somewhere new … I'm looking back to when I did the first season and the time I took to do the show and decide which directions to go in and I want that back again. I want a little breathing room… The last three seasons have been a surge of fun stories and it's been great to share all the stuff and I want the show to keep getting better. I want it to keep being something that comes from somewhere fun and important."
Louis C.K. is coming off the recent Emmy win for writing of a comedy series and has a huge stand-up tour that will take up pretty much his time through February 2013 delaying any work that would have been done on the next season.