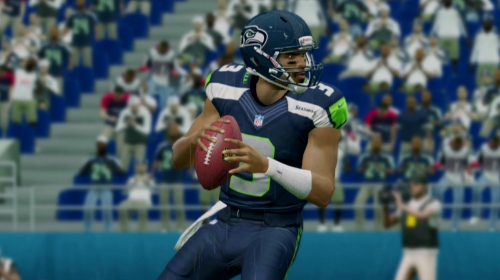 Week six of the NFL season is in the books and the AFC only has two teams, the Ravens and Texans, with winning records. Injuries will greatly affect the former as both Ray Lewis and Lardarius Webb are out for the season. For Lewis, the Madden 2005 cover athlete and featured in the Madden NFL 13 intro video, it could be the end of his storied career. Other injuries of note that could have impact include those to Kevin Kolb and Demarco Murray while Cedric Benson, Darrelle Revis, and Ryan Kalil should be hitting the IR in the next roster update.
Players who can expect ratings bumps this week includes Russell Wilson, Robert Griffin III, Ryan Tannehill, Josh Gordon, Percy Harvin, Ahmad Bradshaw, Richard Sherman, Antrel Rolle, Blair Walsh, J.J. Watt, Aaron Rodgers, and James Jones. The case for Matt Ryan to gain the "Clutch" trait continues as he now has more 4th quarter or overtime game winning drives in his first five seasons than any QB in history with 19. That includes three from this season alone. Some names to expect drops to in the next update are Alex Smith, Michael Vick, Jermichael Finley, Brian Hartline, and Philip Rivers.
As always leave your thoughts in the comments on what players should receive ratings upgrades or should be knocked down in the next Madden NFL 13 roster update!