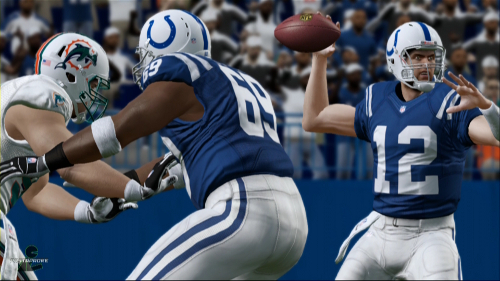 Nine weeks of the NFL season are now in the books with the Falcons remaining undefeated and the two conferences having better evened out with a combined 13 teams now over .500 (7 in NFC and 6 in AFC). The next roster update for Madden NFL 13 will include the trade of Aqib Talib to the Patriots and release of Stanford Routt by the Chiefs.
Players looking at ratings increases coming off their latest performance or from trending upwards as of late include Doug Martin, Russell Wilson, Adrian Peterson, Charles Tillman, Luke Kuechly, Andrew Luck, Brandon Marshall, Randall Cobb, and Von Miller. On the other end of the spectrum Christian Ponder, Eli Manning, Matt Cassel, Demetress Bell, and Early Doucet (possible for the "Drops Open Passes" trait) are likely to drop.
As always leave your thoughts in the comments as to what players should receive ratings consideration, whether up or down, in the next Madden NFL 13 roster update!