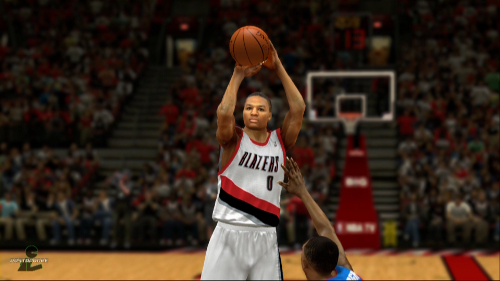 The first week of the season is now complete with teams having turned in two to four games in that span. NBA 2K13 is still missing a large number of players and has other errors to fix in the next roster update but some representation of how individuals are performing in these early stages should be expected as well.
James Harden has certainly earned an upgrade as have rookies Damian Lillard and Dion Waiters. Darren Collison, Jamal Crawford, Brandon Jennings, and Anderson Varejao have also started particularly strong. Downgrades could be justified for Steve Nash, Russell Westbrook, Austin Rivers, and Andre Iguodala. Brandon Rush is out for the season, players like Andrew Bynum still need to be tagged as injured so they can't be used online, and Eddy Curry (the main player added in the last update) has already been released by the Mavericks.
Leave your thoughts in the comments regarding those who are outplaying or failing to meet their current rating in NBA 2K13 and any other changes you hope to see in the next roster update!