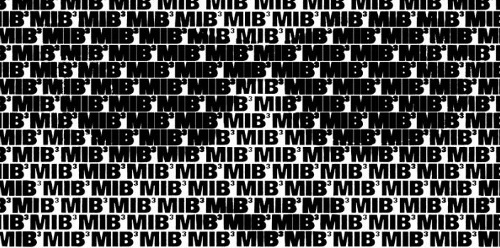 Men in Black 3
In Men in Black 3, Agents J (Will Smith) and K (Tommy Lee Jones) are back… in time. J has seen some inexplicable things in his 15 years with the Men in Black, but nothing, not even aliens, perplexes him as much as his wry, reticent partner. But when K's life and the fate of the planet are put at stake, Agent J will have to travel back in time to put things right. J discovers that there are secrets to the universe that K never told him — secrets that will reveal themselves as he teams up with the young Agent K (Josh Brolin) to save his partner, the agency, and the future of humankind.

Men in Black Trilogy Giftset
Includes: Men in Black, Men in Black 2 and Men in Black 3.

Paranorman
From the makers of Coraline comes the story of Norman, a boy who must use his special powers to save his town from a centuries-old curse. In addition to spooky zombies, he'll also have to take on unpredictable ghosts, wily witches and, worst, of all, clueless grown-ups. But this young ghoul whisperer will soon find his paranormal activities pushed to their otherworldly limits. Featuring the voice talents of Kodi Smit-McPhee, Anna Kendrick, Casey Affleck, Christopher Mintz-Plasse, Leslie Mann, Jeff Garlin and John Goodman, it's a frightfully funny tale for the whole family.

Lawless
LAWLESS is the true story of the infamous Bondurant Brothers: bootlegging siblings who made a run for the American Dream in Prohibition-era Virginia. In this epic gangster tale, inspired by true-life tales of author Matt Bondurant's family in his novel "The Wettest County In The World," the loyalty of three brothers is put to the test against the backdrop of the nation's most notorious crime wave.

The Day
Open war against humanity rages. Five survivors, lost and on the run. The pursuit is relentless, the bullets are dwindling and the battle is everywhere. This is a 24hr look into their lives. Fight or die. Starring Dominic Monaghan (The Lord of the Rings trilogy, "Lost") and Shawn Ashmore (X-Men 2 and 3, The Ruins, Frozen).

The Apparition
When frightening events start to occur in their home, young couple Kelly (Ashley Greene) and Ben (Sebastian Stan) discover they are being haunted by a presence that was accidentally conjured during a university parapsychology experiment. The horrifying apparition feeds on their fear and torments them no matter where they try to run. Their last hope is an expert in the supernatural, Patrick (Tom Felton), but even with his help they may already be too late to save themselves from this terrifying force.

Sparkle
Sparkle is a timeless story of the bonds of family, the trials of success and the power of music. In her feature film debut, "American Idol" sensation Jordin Sparks stars as Sparkle, a young woman whose big dreams seem almost impossible. She's been warned against the pitfalls of the music industry by her protective mother (Whitney Houston), yet encouraged by the handsome and ambitious Stix (Derek Luke), Sparkle forms a trio with her sisters (Tika Sumpter and Carmen Ejogo). Together, they perform the soul-stirring songs that Sparkle pens. But as their fame grows, so does the risk of jealousy, self-doubt and insidious temptation. This sweeping drama is brought to life with a powerful cast including Mike Epps, Omari Hardwick and CeeLo Green.

Step Up Revolution
STEP UP: REVOLUTION is the next installment in the worldwide smash STEP UP franchise, which sets the dancing against the vibrant backdrop of Miami. Emily (Kathryn McCormick) arrives in Miami with aspirations of becoming a professional dancer. She soon falls in love with Sean (Ryan Guzman), a young man who leads a dance crew in elaborate, cutting-edge flash mobs, called 'The Mob.' When a wealthy business man threatens to develop The Mob's historic neighborhood and displace thousands of people, Emily must band together with Sean and The Mob to turn their performance art into protest art, and risk losing their dreams to fight for a greater cause.

2012 San Francisco Giants: Official World Series Film
Don't miss the greatest moments of the 2012 World Series with the OFFICIAL 2012 WS FILM, available as a Blu-ray single including the winning team's Season in review. Catch the highlights of all of the games, interviews, and classic moments from baseball's biggest stage.

Transformers Prime: Season 2
Unicron is defeated, but what was thought to be the end of the Autobots' darkest hour is actually proving to be just the beginning! The centuries-old war rages on, pitting Optimus Prime (Peter Cullen) and his team of heroic Autobots, alongside their most trusted human allies, Jack, Miko, Raf and Special Agent Fowler (Ernie Hudson, Ghostbusters) against Megatron (Frank Welker) and his nefarious Decepticons. The action heats up with a boldly exciting climax you absolutely have to see to believe! From Roberto Orci and Alex Kurtzman, the writing team behind the megablockbuster Transformers feature films, and executive producer Jeff Kline comes a brand-new season of the Emmy Award winning series that Crave Online describes as the show die-hard fans have always wanted. Now you can catch all 26 episodes of the outrageous second season!