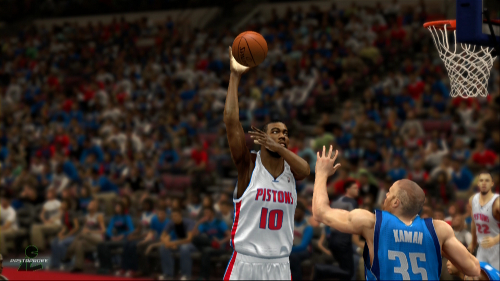 A week and a half has now passed since the last roster update for NBA 2K13. That one brought the number of missing players to under 20 and adjusted the ratings to 14 players. It also included the unlocks for the alternate and Christmas jerseys that had been leaked back in October.
The biggest development in the last week in the NBA was the return of Kevin Love who has stormed back to average 24 points and 16 rebounds (he's currently not on the Timberwolves roster). Other players who have outperformed their ratings as of late include Greivis Vasquez, Anderson Varejao, James Harden, Omer Asik, Greg Monroe, Thaddeus Young, Jrue Holiday, and Tony Parker.
As always leave your thoughts in the comments on what players should get ratings consideration in the next NBA 2K13 roster update, whether up or down, in the comments!