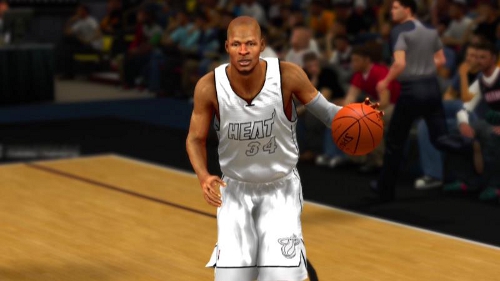 The arrival of a new roster update for NBA 2K13 brings to a close a two and a half week stretch in which none were released despite much discussed errors and all the missing players. The update is accompanied by the unlock of the "White Hot" Miami Heat jersey which was originally leaked in October along with the entire set of alternates but not made available to use when all the others went out last month.
Kevin Love has finally been returned to the Timberwolves roster. He had been active for two weeks, averaging 19/15, yet had not been available to use during that time in 2K13. Chauncey Billups has also been activated. Some players have been added but there are many even still, two months after release, completely absent from the game.
Unfortunately circumstances right now don't allow for going through and listing out every change that has been made in the update. Instead all that will be pulled together and posted tomorrow.