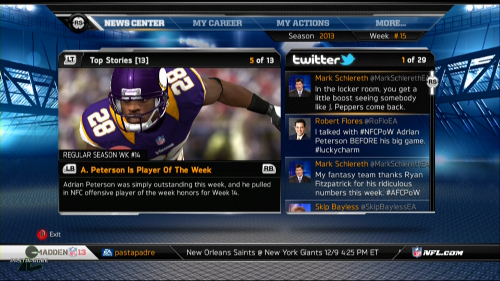 EA Sports has announced that a server side update for Madden NFL 13 will go live tomorrow on the Xbox 360 and PS3 that will address the issue experienced by some in Connected Careers mode where the team under control registers as being falsely and dramatically (in the billions) over the salary cap occurring at some point beyond the first season.
Needless to say anyone who encountered the bug had their progress essentially halted and time invested in the mode wasted. It was poor form by EA to go over three months without acknowledging the issue or resolving it while instead doing things like releasing new features for Ultimate Team. The fix coming now is necessary but will be too late for many.
Given that this is a server-side update it will only apply to "Online" Connected Careers. It will fix those already in progress as well as prevent the problem from occurring within new careers. The company did not issue comment on whether the fix will be part of a future patch which would be necessary for it to apply to "Offline" careers as well.