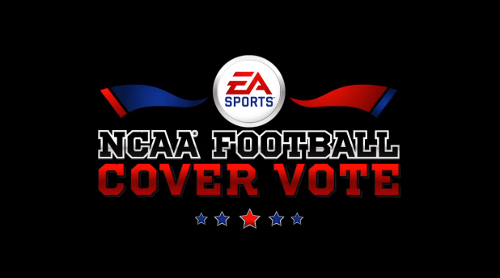 Through the fan page on Facebook a new cover campaign is underway that will see a school winning the coveted spot for NCAA Football 14 as opposed to an outgoing player. Polls have been posted to collect votes for the schools on an individual basis with the field being narrowed to 32 after the completion of this round.
EA Sports has used Facebook to determine the cover athlete for NCAA Football 13 (a tournament of former Heisman winners) and NCAA Football 12 (choosing between four candidates). Those were conducted through apps and not public polling.
This method of determining the cover is probably the least inspired of any cover vote to date, and again limits participation to those with Facebook accounts, but does at least involve every school giving fans the opportunity to rally support behind their choice. The legitimacy may end up being questioned however since it appears the voting results won't be the only factor in who moves forward as the company apparently will consider tweets, Instagram photos, and Youtube videos in some capacity. The first round of voting runs through December 31.