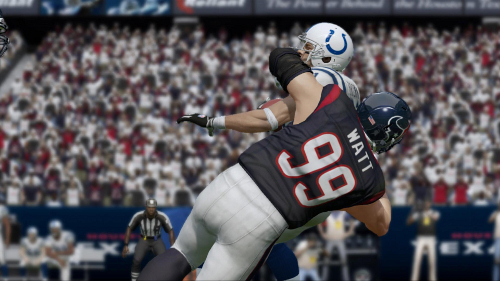 Now late into the season the playoff situation is coming into focus. In the AFC the first five teams are essentially locked in with the Bengals and Steelers fighting for the last spot. In the NFC the Seahawks can clinch a Wild Card birth with a win in either of the next two games. Things are muddier beyond that as the NFC East remains up for grabs and the final Wild Card spot could go to any of four other teams.
Russell Wilson turned in the best performance (by QBR) of any QB this season. Meanwhile Joe Flacco was so dismal that he now owns the two worst of anyone this year. Players who stood out this week with big performances include J.J. Watt, Zach Brown, James Jones, Adrian Peterson, Blair Walsh, Brandon Lloyd, Michael Crabtree, and Colin Kaepernick. Expected to take a hit in ratings after playing poorly are names like Bryce Brown, Josh Freeman, Joe Flacco, Mason Crosby, Matt Stafford, and Mark Sanchez.
As always leave your thoughts in the comments on what players deserve ratings consideration, whether that is to go up or down, in the next Madden NFL 13 roster update!