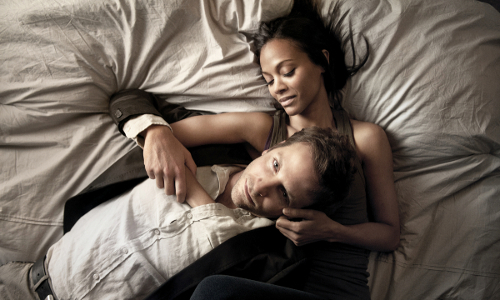 The Words
"There's more than one way to take a life…" and THE WORDS couldn't be truer. Rory Jansen (Bradley Cooper) has achieved his every goal: a loving wife critical success and a best-selling novel. The only problem is he didn't write it. Now as his conscience starts to haunt him and his past wrongs are revealed it's difficult to tell fact from fiction. Jeremy Irons Dennis Quaid Olivia Wilde Ben Barnes and Zoe Saldana star in this romantic thriller that keeps you guessing until the very end.

Mass Effect: Paragon Lost
Mass Effect: Paragon Lost is the prequel to the highly-anticipated Mass Effect 3 and follows the early career of Alliance Marine, James Vega. Vega leads an elite Special Forces squad into battle against a mysterious alien threat known as The Collectors. Stationed at a colony in a remote star system, Vega and his soldiers must protect the civilians from a ruthless invasion determined to capture the population for unknown purposes. Learn more about the Mass Effect universe with an unprecedented glimpse into the haunted past of Mass Effect's newest hero!

WWE: 2012 Best PPV Matches
Knowing the eyes of the world are upon them the goal of every WWE Superstar is to appear on a pay-per-view event and once there they desire to steal the show by putting on the best match of the night. Now the WWE Universe can enjoy the best PPV matches of 2012 in one home video collection. Whether they are battling for championship gold personal pride to settle a grudge or more the stars of Raw and SmackDown present more than a dozen of the greatest PPV bouts of the year.