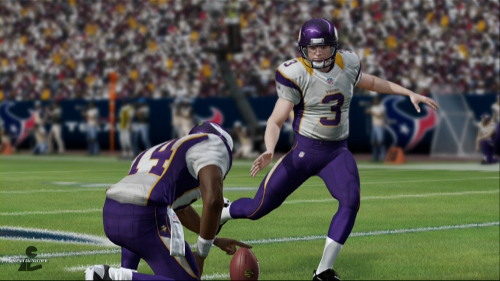 It's unclear right now whether a roster update for Madden NFL 13 will release this week. Dealing with past holidays there have been updates pushed up in advance or in some cases the weeks have gone without one. So far for this year there has yet to be a week without an update.
The playoff teams are set in the AFC with now only the 1-4 seeding to be determined. In the NFC the East winner will be determined in the Cowboys @ Redskins game on Sunday night while the 6th seed looks to go to the Vikings (if they beat the Packers) or Bears (if Vikings lose and they beat the Lions). The Giants and Redskins (should they lose) have outside shots there too.
Players that had big games in week 16 and could receive ratings upgrades include Geno Atkins, Richard Sherman, Janoris Jenkins, Russell Wilson, Tony Romo, Matt Ryan, Dez Bryant, Blair Walsh, Reggie Bush, Jamaal Charles, Kendall Reyes, and Luke Kuechly. Some of the names likely to drop are Chris Houston, Corey Webster, Ben Roethlisberger, Josh Freeman, Eli Manning, and Jake Locker.
As always leave your thoughts in the comments on what players deserve ratings consideration, whether that is to rise or to fall, with the next Madden NFL 13 roster update!