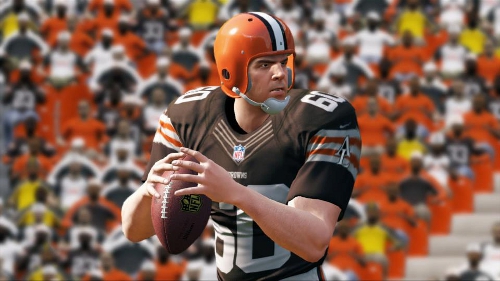 The latest sales numbers for North America are in for December and three sports games have made the top 10 not just for the month but for the entire year as well. Madden NFL 13, NBA 2K13, and FIFA 13 have closed out 2012 with strong results that pushed them into place alongside some of the top games in the entire industry. 
Madden NFL 13 came in 5th for December and finished as the 2nd highest selling video game of 2012 behind only Call of Duty: Black Ops II. Madden opened up 11% for its first month and has carried that momentum through the holidays.
NBA 2K13 landed in 7th place for December and came in 6th for the year. The game opened up 19% compared to NBA 2K11 for the first month and understandably hasn't had the same legs as that entry or 2K12 which was just picking up steam as the league returned from the lockout. Still 2K13 should should be the top selling sports game for the next few months.
Unexpectedly it was FIFA 13 finding its way to a 10th place finish for both the month and the year. That is remarkable considering the highest selling sports series in the world still finds itself largely overshadowed in North America. In a matter of only a few years it has gone from not placing in the top 10 even in release month, to breaking through that barrier and placing in several months, to now being one of the top selling games overall in the region.
Last year Madden NFL 12 was the only sports game to make the top 10 in December and the only one to make the top 10 for 2011. Having three in this time around is not only due to their growth but that the entire field of competition was somewhat weaker as the industry is sputtering upon coming to the end of the generation. Still there's a lot for EA Sports and 2K Sports to celebrate with these results.