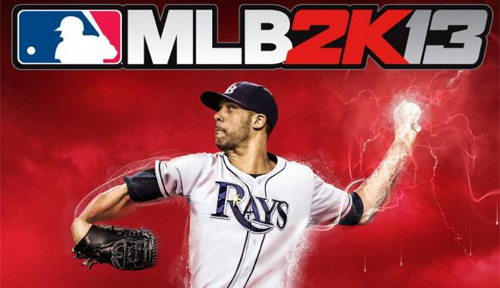 The announcement of MLB 2K13 made earlier this week caught everyone off guard and for good reason. The third party league license that had been signed in 2005 expired and Take Two (parent company of 2K Sports) had long expressed their disdain for the deal which the leadership inherited as they lost over $30 million every year. At the same time they made clear their intention to turn towards projects which were based on owned IP rather than licensed properties. A deal with MLB was not immediately renewed and a period where the series had been internally cancelled stretched on for months. 
At some point since then – and from what I've been told that happened in late fall of 2012 – MLB came to their senses and agreed to a deal with Take Two that presented much more favorable terms making the project a viable one. 2K Sports already had the series in place where upgrades could be made in a short turnaround period allowing for an MLB game to release on the Xbox 360 on time. It was the only way the league could have representation on the system. The licensing deal is for this year alone and MLB will reevaluate options going forward.
Had a deal been reached with another company then it would have been spring of 2014 as the earliest a game could have been ready leaving the market leading platform absent the presence of MLB. The focus for said company would also have to be on the next generation of systems even though the product would be expected out on the 360 and PS3 as well. That is a major project for any company to take on and time is tight to even achieve that unless the MLB 2K series somehow survives this one year reprieve and marches on.
Expectations for MLB 2K13 will be understandably low and even Kotaku has now laid the groundwork for that. Last year 2K appeared to be putting the series out to pasture with MLB 2K12. The game's big new mode was MLB Today Seasons which never actually worked properly, MLB Today as a whole lost support before the season was over, and there were so few enhancements that the soundtrack was cited as being one of the five primary features. 2K even stated the main focus had been to refine the game with authenticity rather than spend time building new features and they failed to even clear that low bar. The $1 Million Perfect Game Challenge was mired by a cheating controversy and there was only a single patch released and even that took three months to arrive.
The arrival of the initial features list has done nothing to alter the negative perceptions about the title's potential and may have even solidified them. The move of the Astros to the NL West and year-long interleague scheduling are obviously going to have to be reflected in the product. Beyond that though, if there isn't going to be much in the way of additions and improvements, justifying the $60 will be difficult. They didn't really even try to do that last year so it would figure to be a similar approach here as well.
2K Sports didn't anticipate they would be in this position and it showed with how they treated MLB 2K12 and further eroded any support base they had remaining. That was followed by the series being buried only to unexpectedly get one more shot when the MLB came to the realization that they needed to fill the temporary void on the 360. With a constrained development cycle and little reason for the company to invest in the product given its uncertain-at-best future it would be wise to temper hopes that MLB 2K13 will be any different.