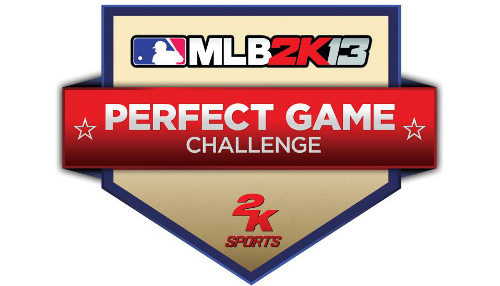 Expectations for MLB 2K13 are lower than ever for the much maligned series after getting a one year reprieve. With three weeks to go until release no information on any potential improvements have been detailed and all that has been seen is a single sub-par screenshot. The one thing 2K Sports is willing to discuss though is the Perfect Game Challenge.
Instead of just a single $1 million winner 2K13 will split the cash between 30 people (one perfect game for every MLB team) with each receiving $25K. The "top" 4 qualifying games, presumably measured by a method of scoring due to difficulty of achievement, will then have a chance at winning an additional $250K in a live battle.
Though it was mired in controversy due to cheating the actual format of 2K12's competition was a big improvement over the prior two years. With 2K13 providing more hope for winning a significant prize it could expand any interest in taking part even further.