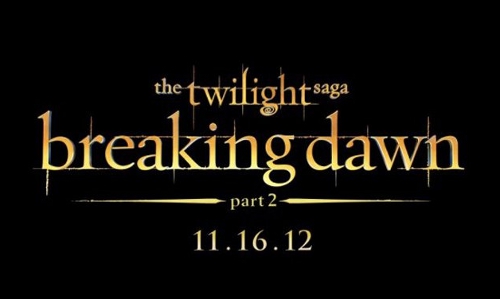 The Twilight Saga – Breaking Dawn: Part 2
The astonishing conclusion to the series, The Twilight Saga: Breaking Dawn, Part 2, illuminates the secrets and mysteries of this spellbinding romantic epic that has entranced millions.

Chasing Mavericks
Gerard Butler, Elisabeth Shue and Hollywood newcomer Jonny Weston star in this inspiring true story of courage and friendship the whole family will love. When 15-year-old Jay Moriarty (Weston) discovers that the mythical Mavericks surf break is real, he reaches out to local surfing legend Frosty Hesson (Butler) to train him to ride it. What begins as a mentorship turns into an extraordinary bond that transforms both their lives, as Jay and Frosty learn valuable lessons about conquering fear in pursuit of your dreams. Featuring the most spectacular wave footage ever captured on film, Chasing Mavericks is packed with action and drenched with excitement!

The Master
A striking portrait of drifters and seekers in post-World War II America, Paul Thomas Anderson's THE MASTER unfolds the journey of a naval veteran (Joaquin Phoenix) who arrives home from war unsettled and uncertain of his future–until he is tantalized by The Cause and its charismatic leader (Philip Seymour Hoffman).

Silent Hill: Revelation 3D
Return to a place of insanity and blood-curdling chills in this shocking sequel to one of the most surreal and gruesome horror films ever created. Heather Mason (Adelaide Clemens) and her father (Sean Bean) have always tried to stay one step ahead of the malevolent forces intent on their destruction. But on the eve of her 18th birthday, a dangerous revelation leads her deeper into a demonic world that threatens to trap her in a nightmarish landscape forever. Based on the hugely popular video game series and written and directed by Michael J. Bassett (Deathwatch), it's a psychological trip into absolute terror unlike anything you've ever known.

Holy Motors
Over the course of a single day, Monsieur Oscar travels by limousine around Paris to a series of nine appointments, transforming into new characters at each stop. He is a captain of industry, a gypsy beggar, a digitized ninja warrior (and reptilian sex god!), a gibberish-spewing troglodyte, the melancholy father of a teenage daughter, a shadowy assassin, a dying old man, and a thwarted lover reuniting with a past flame.

Africa
Mike Gunton Executive Producer of Life brings his next landmark series to Blu-ray with Africa! This 6-part series will amaze and awe with stunning photography and truly moving stories of survival on the continent with the most diverse animal life anywhere on our planet. Premiering simultaneously in the UK U.S. and Australia it promises to be a worldwide phenomenon on a scale not seen since Planet Earth.

Barbie in the Pink Shoes
Dance your way to a magical adventure with Barbie as Kristyn, a ballerina with big dreams! When she tries on a pair of sparkling pink shoes, she and her best friend, Hailey, are whisked away to a fantastical ballet world. There, Kristyn discovers she must dance in her favorite ballets in order to defeat an evil Snow Queen. With performances to the legendary Giselle and Swan Lake ballets, it's a wonderful journey where if you dance with your heart, dreams come true!

The Client List: Season 1
Jennifer Love Hewitt stars in her sexiest role ever as Samantha Horton, a former Texas Homecoming Queen who always relied on her beauty and charm to navigate life, something her beautician mother Cassie (Golden Globe award winner Cybill Shepherd) taught her. But when the Horton family finds itself facing financial ruin, Samantha must take a job at a local massage parlor, only to discover it's a front for a high-end call girl operation – one so lucrative, she can't afford to turn it down. But when the parlor is raided, Samantha must either cooperate with police and give up her clients' identities, or lose everything she tried so hard to save. Also starring Golden Globe award winner Cybill Shepherd, The Client List is an unforgettable descent into sex, seduction and a scandal that would change the lives of one small Texas town forever.