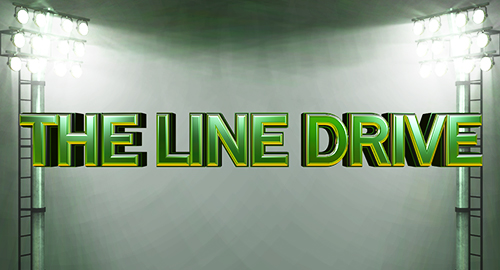 The Line Drive is a weekly collection of news, links, deal alerts, and updates that didn't necessarily warrant their own postings.
•Here's a full game video for MLB 13: The Show with the Nationals at Phillies.
•A new trailer has released focusing on Postseason mode in MLB 13: The Show.
•SCEA plans to alter the Braves batting practice caps with a patch for MLB 13: The Show.
•Check out new screenshots in the FB album for MLB 13: The Show.
•Online servers for The Show won't be turned on till Tuesday (keep in mind re: reviews).
•2K Sports has released a MyPlayer trailer for MLB 2K13 that tells nothing about the mode.
•The back of the box for MLB 2K13 also fails to mention any improvements or additions.
•A roster update for use in starting new Online Associations has finally arrived in NBA 2K13.
•Leon Sandcastle has been added to Madden Ultimate Team in Madden NFL 13.
•A new blog for Tiger Woods 14 looks at the evolution of golf over the years.
•Get more Hockey Ultimate Team "Pucks" in NHL 13 with the latest NHL Moments Live.
•Google's Super Sync Sports will turn mobile devices into controllers for browser games.
•F2P mobile game Real Racing 3 is out and getting killed for its use of microtransactions.
•Early round NFL prospect Margus Hunt used Madden to learn the game of football.
•Check out some of the wild new college basketball uniform designs from Adidas.
News and content that may have been missed from the last week around the site.
•DVD/Blu-ray Releases This Week. Headlined by Wreck It Ralph and Red Dawn.
•Full Trailer for NBC's Hannibal. Extended look at the upcoming drama series.
•New Trailer for Oblivion. The Tom Cruise sci-fi adventure film releases in April.
•Trailer for Cloudy With a Chance of Meatballs 2. Sequel to the hit 2009 animated film.
•Dawn of the Planet of the Apes Casts Lead. Playing two of the lead roles.
•2013 Academy Awards Results. Life of Pi wins most Oscars, Argo wins Best Picture.